An e-Commerce site is a content managed website application, which allows members of the public to purchase specific products via transactions secured on the vendor's website.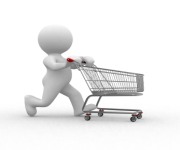 Typically, this would involve an administration system that allows the client to manage their inventory, view orders and review transactions within the website database. Orders will be typically processed, via secure online Payment Service Providers such as WorldPay, PayPal and Secure Trading or integrated service providers such as Streamline or Realex. Occasionally clients may have in-house card swiping facilities and orders can be relayed directly to their systems.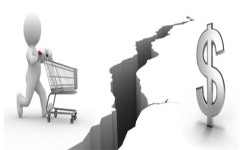 A crucial factor for both businesses and the users of e-commerce web sites is e-commerce software. A breach of a company's software could result in the loss of customers' personal information including credit card information. This would cause a serious breach of trust with the client/customer community.
As more and more products consumed by more and more users from the Internet, ecommerce software will be a crucial piece of success for any company. In today's environment, customers expect a company to have a web site for purchasing their products. The business community is responding with a rapid growth in online storefronts. The online market place is expected to continue to grow at double-digit growth rates for the near future.
Any business that intends on having a direct marketing and sales channel with its consumers will need ecommerce software. There are various organizations in this field, which are providing ecommerce solutions but does the solution match with the exact problem? E-business is thriving, but many e-commerce web development companies are struggling because they do not understand that each organization has different needs and each organization's solution to its problems may be different. Ingenious Website Solution offers superior e commerce solutions – designed to meet your needs!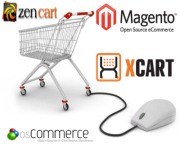 Ingenious Website Solution is proud to offer its custom e-commerce solution software of choice. The online ecommerce shopping cart solution that offers a wide range of out-of-the-box features that allows us to build amazing online stores with a wealth of features for our clients.
» Home Page
» Other static pages of the website.
» Logos and Banners
» Search catalog for products or manufacturers
» A very user friendly and search engine friendly "Shopping Cart".
» Product reviews by customers
» E-mail notifications
» Payment Gateway Integration (e.g. Paypal/Credit Card/DD)
» Secure transactions with SSL
» A very User Friendly "Admin" section.
» Various report generation on the site.
» Shipping gateway integration.
We will customize OSCommerce, Magento, Zencart, X-Cart and all kinds of ecommerce softwares as per your needs.
Note: You Can Visit our oscommerce based online ecommerce shopping cart Over Here. Ingenious Website Solution helps you to integrate electronic media into your marketing plans and initiatives. Whether you have an existing website or we develop one together, we will help you to make the most of your website. Ingenious Website Solution will take care of the day-to-day website maintenance and website management's tasks.
Build up your website with any of our ecommerce web site design and custom ecommerce web development packages. Click Here and Ask for no obligation Free Ecommerce Web Development price quote Now!